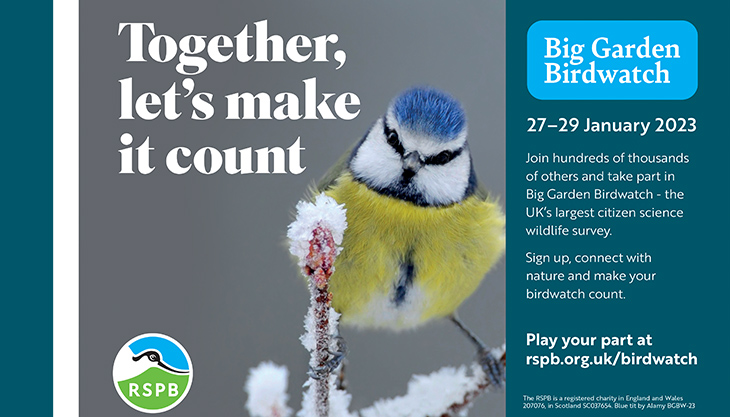 This term during all of our Forest School sessions we will be learning about birds and taking part in the RSPB Big School Birdwatch. You can join in the survey at home too with the Big Garden Birdwatch.
The first week back has seen some predictably wild January weather, so with this in mind the sessions have all involved lots of movement to keep the children warm. Playing games where the children had to mimic the attributes of different birds, soaring like seagulls, extending large wingspans as eagles, hovering and plummeting like birds of prey, flitting from place to place like small hedgerow birds. Hunter and prey games help the children to see how animals and birds negotiate life.  A simple game of hide and seek becomes much more challenging when you add the dimension of predator and prey. The children have also learned to fox stalk prey in silence, nursery children even tried some stalking of staff members inside school, you'd better watch out you never know who could be creeping about!
Over the next few weeks more activities will be introduced linking to our birdwatch, which will take place before half term. Even our friends at Angel Court are getting involved, next week we have a musician coming to run some bird related percussion sessions and are hoping to spot lots of birds enjoying their new garden.
Here Year 3 play a game of hawks and sparrows. They watched some footage first of a sparrow-hawk hunting and catching prey, observing the different flight patterns the hawk made in preparation for the attack. Then they headed out to play some games.
Principle 2: Forest School takes place in a woodland or natural wooded environment to support the development of a relationship between the learner and the natural world.
Article 19 – We all have the right to be protected and kept safe.